We've all seen the list of foods that are dangerous to our pets. Many of them are common sense. Alcohol? Well, duh. Raisins surprised me, as did onions and garlic.
I recently read a

Huffington Post article

that listed only three things: peanut butter, pizza crusts and salty/sweet snacks.
Uh, thanks HuffPo, but I suspected there may be a few more items to discover.


So, I went out to the community and found one vet who was happy to share her thoughts.

Harford County Maryland vet Dr. Krista Magnifico gave me a list of things she wishes she didn't see weekly in her in her Jarrettsville practice.
1. Human medications given to animals. Too many are toxic to pets. I've seen lists of human meds that are "approved" for use with pets--Benadryl, Aspirin, Dramamine, Hydrogen Peroxide, Pepto Bismol and Mineral Oil--but Dr. Magnifico warns that some could be toxic to pets and should NEVER be administered unless under vet supervision.
2. Over the Counter drugs for a condition the owner is guessing might be present. Dr. Magnifico said she sees quite a few cat deaths from OTC flea and worming preventatives! Just because it's over-the-counter, doesn't mean it's safe or effective. Check with your vet first.
3. Bones of any sort.....
4. Corn cobs cause obstructions! They do NOT digest in a dog's stomach and cause blockages that WILL require surgery.
5. Cheap commercial, poor quality food and snacks. Dr. Magnifico diagnosed another diabetic today. He will need lifelong insulin if he survives this trip to the ER to keep him from going into a diabetic coma. He will also likely go blind. She said this disease is at epidemic proportions. Are there inexpensive alternatives to dry kibble? Yes there is. It may take some time and research to find the best one for your dog, but in the long run, keeps your pet healthier and out of the vet's office.
P.S. Dr. M. also wanted to add PLEASE STOP USING RAT POISON in your home. In her experience it is equivalent to feeding your pets rat poison..She sees too many cases of accidental poisoning. Something like once a week.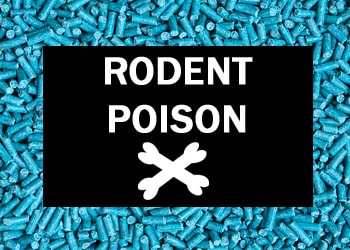 For other, informative reading check out Dr. Magnifico's BLOG, Diary of a Real-Life Veterinarian.