The job of dog walker is fun, exhausting, unpredictable and sometimes heart breaking. We have to say goodbye to our beloved furry clients too often. I received this email from a client recently and it captures the love and the hurt that visits all of us who have furry family members. Life is short, tell people you love them, hug your dog.
Hi to all,
It is a sad day at our house today.
Champ passed away about 2 hours ago. If you are a dog lover you understand that emotional piece that follows this type of a loss.
I did not want a dog 7 years ago… a friend put him on hold for us at the dog pound. In less than two weeks Champ ate his way in to my heart. He has remained there ever since. Champ taught me a lot about the value of relationships and how important they are.
I would constantly say….."Good boy Champ"……over and over….many times a day…..and Champ would respond in a positive way. He would look at me….he knew how I felt about him…. always. His tail would wag and eyes would shine.
It took time for me to realize….I did not compliment people, as often as I complimented my dog. Let people know how you feel about them and observe their reaction. It is a simple thing to do ….and my belief is that you will get a warm response from them just like I got from Champ.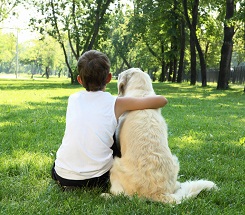 The development of our relationship was very special. Champ played a big part of our life. My wife showed me how to love animals in a different way...her warm heart and being raised on a farm gave her a different perspective.
She and I gave Champ a lot of love…..and Champ returned more than we gave him. He was truly a gift to us. He will always be missed and loved. He truly is and was a member of our family.
Life goes on….our home will not feel the same without Champ.